---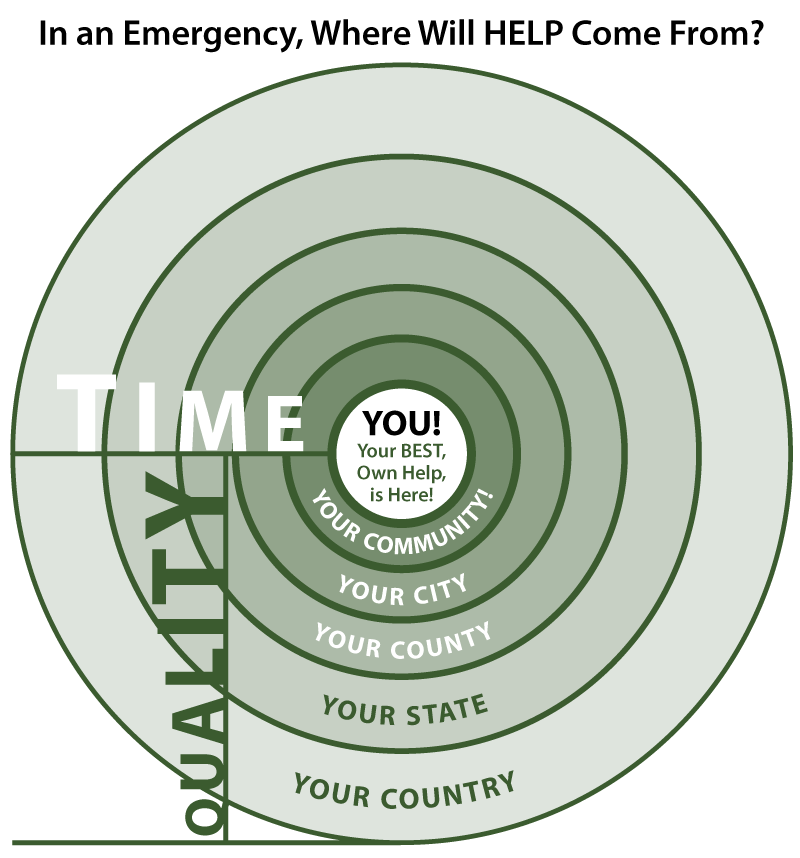 ---
---
Can YOU Stand Alone in an Emergency
and Take Care of Your Needs?
"No! You're NOT Alone! We MUST Work Together!"
---
Get your Family Prepared for any EMERGENCY!
"An Ounce of Prevention is Worth Tons of Relief"
---
Plant a Tree! Plant a Garden!
"Imagine how nice it would be to have food in a time of scarcity…"
---
Wake-Up Call! Joel Skousen Gives Current Advice...
Click Here!
---
No matter where you live, there are so many hazards to prepare for. Because of those many hazards, it's important to establish a plan in the workplace, community, and individual household in order to ease the effects of a disaster or emergency situation.

Individual preparedness includes knowing the potential risks your home will have during a disaster and the ability to know how to implement your plan of action.
---
---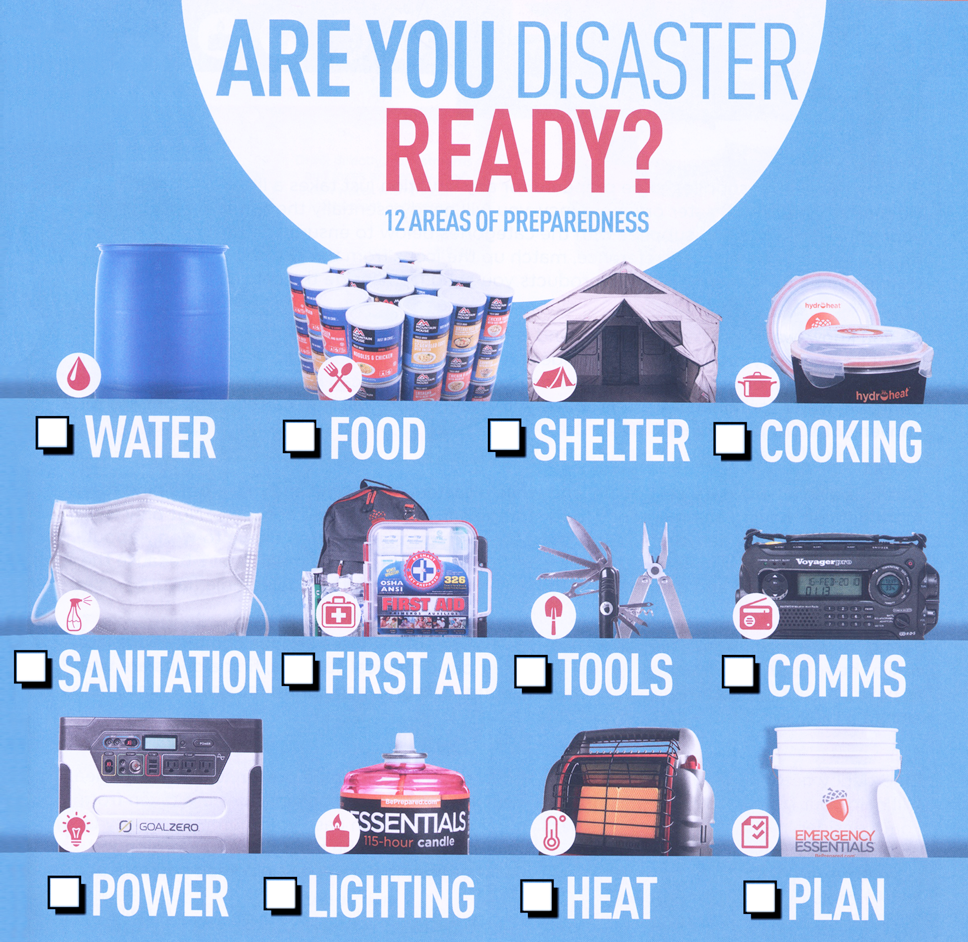 ---
---
---
---
---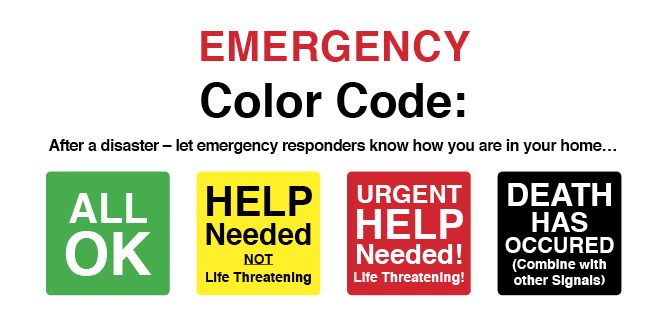 Securely post the properly colored signal(s) in a location easily seen from the street & obviously related to your home.
---
---
---
Staying Alive in Cold Temperatures…
| | |
| --- | --- |
| | Winter is nature's most dangerous season! A wind chill of -20 degrees Fahrenheit can lead to frostbite in only 30 minutes, if you stay out much longer, it can kill you! But, if you're prepared & know what you're doing, you can survive. Click here for answers… |
---
Grill, Boil, Cook, & Charge with this Fully Integrated System…
| | |
| --- | --- |
| | CAMPING STOVE plus: This product, & many others from this company, gets great reviews from everyone I've talked to & there are dozens more positive reviews on their website too! Check it out! |
---
FREEZE DRYING FOOD FOR STORAGE? – REAL POSSIBILTY!
---
Because you don't get to pick the time, place or circumstances dealt to you in an emergency situation.
Exposure causes many deaths in an emergency situation. A basic shelter can prevent unnecessary exposure to the elements & are great for protecting gear and food too!
---
Purifying Water: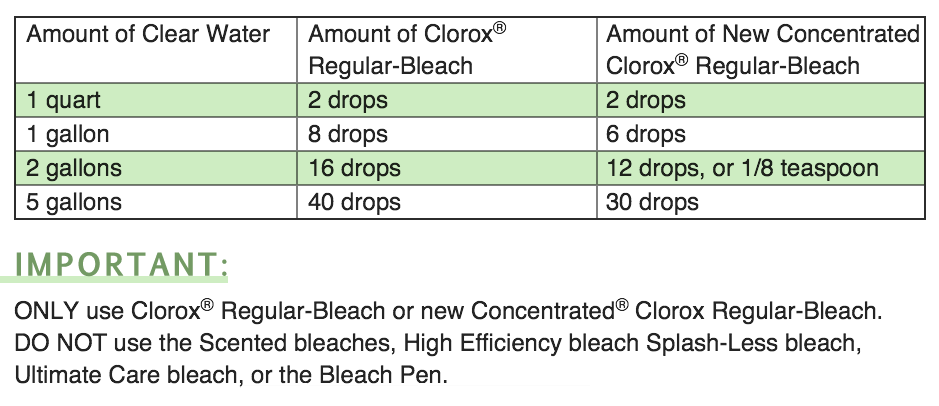 ---
REPEAT:
USE ONLY Clorox® Regular-Bleach or Concentrated® Clorox Regular-Bleach. DO NOT use any Scented bleaches, High-Efficiency bleach, Splash-Less bleach, Ultimate Care bleach, or the Bleach Pen. AGAIN: USE ONLY Clorox® Regular-Bleach or Concentrated® Clorox Regular-Bleach.
---
Suggestions are Welcome & Needed
Many of you have great knowledge and experience in being prepared, you are welcome to share them – we'd love that! We'll post them here for others to learn from.

Upcoming Events
We plan to have workshops and presenters of all sorts come and instruct and share. Please visit this sight often enough to see what we have planned.

Always more to come…
This sight will be updated on an ongoing basis as information and ideas become available and as world and local events and situations occur.
---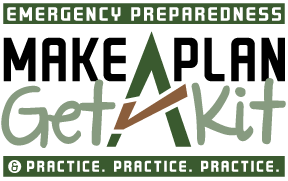 Being Prepared is Completely Up to YOU!