All-Natural Home Remedy – please read the information carefully before using. Those brave enough to use it say it really is awesome & helped them feel better in a big, BIG way! Of course the recipe can be lightened up if desired. Also, if you're allergic to any of the ingredients, just omit them.
---
| | |
| --- | --- |
| | 5 Tips for Staying Healthy During an Emergency… |
Eating Well... Being active & healthy now will pay off in the event of a natural disaster. If you are feeding your body more healthy, whole foods, & less sugary, fried, processed, packaged foods, your body will function more efficiently, you will have more energy to deal with whatever comes.
Exercise... Strengthening your body through exercise will also pay off, giving you the energy & stamina to deal with the stressors of a disaster if it were to happen. Being in good physical health will allow you to bounce back more quickly from a disaster.
Mental Health & Wellness… is another important component. Having a positive & optimistic "Can Do" attitude will take you farther in overcoming any adversity.
Food… There is a wonderful list of foods to stockpile, & even though we have previous food storage information, perhaps we don't fully appreciate the importance of some of these foods. The following article outlines the foods to stockpile, detailing nutrients, shelf life, & practicality of having them on hand. An excellent article: Click Here for Online Article or Click Here for a PDF
After an Emergency… it's important to continue to eat as healthy as is available, as well as continue to exercise your body through no equipment bodyweight exercises. There are many ways to improvise & utilize what is around you, including your own body weight for resistance. It will also help produce endorphins...the happy "drug" of choice, improving mood & outlook.
---
Earaches, Ear Infections & Onions Juice
By Roxy Cross, Contributor
As a mom, with a large family I was always interested in ways to get & keep my family healthy. This is one tip that worked every time & is used in the next generation of my family now. I learned this with my 3rd son, David who had a nasty nasal infection & earaches that would not go away or stay away with things his pediatrician recommended.
One day, I wondered if drinking milk was exacerbating his problem so I took him off dairy for a month & his nasal infection went away. My family went to only using skim milk in cooking & I found we all breathed better & no one had that white coating on their tongues any more.
The second thing I learned was how to stop pain in an earache instantly & it is so simple & most people have an onion in their kitchens so you don't have to buy anything.
Grate a little bit of onion into a little bowl. Press a teaspoon into the mush to get some juice in the spoon. Tilt the earache sufferers head to the side with the sore ear facing you & pour the onion juice from the spoon, into the ear. You may need to gently tug at the outer part of the ear to get the juice into the ear. Then use a cotton ball to plug it up, again gently.
Every time I have done this the squirming earache sufferer, relaxed & sighed from immediate pain relief. I also understand garlic oil & mullein oil work well, although I have never tried them.
The only down side is your baby smells like onion for a while, but I have never not had this work perfectly. Any residue juice seems to absorb into the cotton ball, so there is nothing to clean & no problems of anything left in the ear, if you only put juice in it.
So there ya go. Share this to save other parents sleepless nights while giving poor earache sufferers a break!
---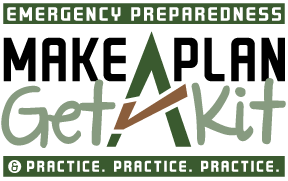 Being Prepared is Completely Up to YOU!